How Can a Psychologist Help Me?
---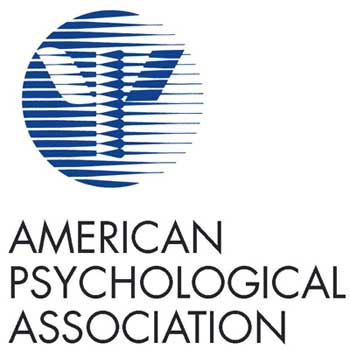 According to the American Psychological Association (APA), psychologists receive graduate degrees with coursework in areas such as ethics, statistics, individual differences and the biological, cognitive-affective and social bases of behavior, as well as specific training in psychological assessment and therapy. Psychologists use their skill set to help people learn to cope more effectively with life issues, such as those that arise after a cancer diagnosis.
---
How Can a Psychologist Help Me?
It is normal to experience low mood and anxiety after a cancer diagnosis; in fact, up to 75% of individuals diagnosed with cancer report significant psychological and emotional stress[1]. Studies have shown that people affected by cancer who receive psychosocial care can have improved quality of life and reduced distress, which enhances overall cancer care and survivorship[1].
You may want help navigating many different aspects of your life after a cancer diagnosis, such as feeling overwhelmed with your cancer diagnosis, treatment, and fertility preservation options. Psychologists can help you learn to cope with stressful situations, manage the emotional aspects of your cancer diagnosis, and help you make difficult decisions regarding fertility preservation or treatment options.
Practicing psychologists use an assortment of treatments to help people cope with recent cancer diagnoses and make decisions regarding fertility preservation options. In order to determine the best type of treatment for you, your pyschologist may choose to administer and interpret tests and/or assessments that can tell more about the way a person thinks, feels, and behaves. These tests may evaluate intellectual skills, cognitive strengths and weaknesses, vocational aptitude and preference, personality characteristics and neuropsychological functioning. Most commonly, psychologists use therapy to help individuals cope with a recent cancer diagnosis and the effects of cancer treatment on fertility. Therapy can be for an individual, couples, family or other group. The psychologist will choose the course of treatment that best addresses your situation and best fits the your characteristics and preferences.
---
How Can I Find a Psychologist?
To find a psychologist near you, call the American Psychosocial Oncology Society toll-free helpline at 1-866-276-7443 to obtain a referral for local counseling services throughout the United States. The American Psychosocial Oncology Society can connect you or your caregivers to psychiatrists, psychologists, nurses, social workers, and counselors skilled in the management of cancer-related distress.
If you have a specific fertility-related question or would like a referal for a fertility preservation consultation, call the Oncofertility Consortium® FERTline at 312-503-FERT or 866-708-FERT.
---
References
[1] Galway K, Black A, Cantwell M, Cardwell CR, Mills M, Donnelly M. Psychosocial interventions to improve quality of life and emotional wellbeing for recently diagnosed cancer patients. Cochrane Database of Systematic Reviews 2012, Issue 11. Art. No.: CD007064. DOI: 10.1002/14651858.CD007064.pub2.