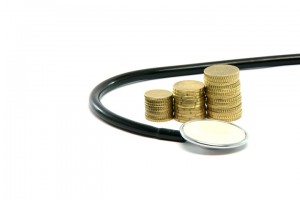 Last week, while we at the Oncofertility Consortium were preparing for our annual conference, some aspects of the Patient Protection and Affordable Care Act, better known as the health care reform bill, took effect. Some of these changes particularly affect young people and those dealing with cancer.
On September 23, health insurance policies were prohibited from putting lifetime limits on health insurance coverage. In addition, the health care reform bill phases out annual limits in coverage and the first step occurred last week. The recent change prevents health insurance companies from putting coverage limits on preventative care such as vaccines and mammograms but still allows some annual limits.
Another phase-in, limiting health insurance coverage denials for preexisting conditions, began on September 23. With the change, children under the age of 14 can no longer be denied health insurance coverage to do to a prior condition. This means that parents of children with cancer can freely change jobs without worrying that their child will be denied coverage under a new employer's insurance.
Additionally, "Kids up to 26 can now be covered on their parents policy if they do not have employer coverage," said Monica Fawzy, an attorney at the Cancer Legal Resource Center, in a recent interview. This means that college-age students who are diagnosed with cancer do not have to worry about losing health insurance coverage if they withdrawal from school to undergo treatment.
It is important to remember that while these changes did go into effect last week, they apply only to health plans that are issued or renewed on or after September 23. Since most people receive insurance renewals in January, please contact your local health care liaison before making any decisions. Also, the Cancer Legal Resource Center has a toll free Telephone Assistance Line (866/THE-CLRC) for information on relevant laws and resources for your specific case.