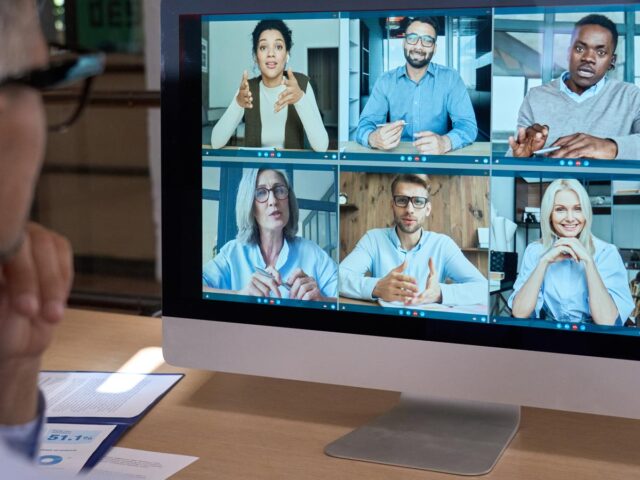 The Oncofertility Consortium addresses the complex health care and quality-of-life issues that concern young patients whose fertility may be impacted by treatment for cancer, differences in sexual development, or gender dysphoria. Providing comprehensive fertility preservation services for patients across their reproductive lifespan requires an interdisciplinary team of urologists, reproductive endocrinologists, pediatric endocrinologists, pediatric gynecologists and oncologists. The purpose of the course is to educate fellows and model a team approach to fertility preservation care and counseling.
The course is comprised of short didactic lectures given by leaders in the field interspersed with complex clinical cases that are reviewed in interdisciplinary teams prior to moderated group discussion. Participants will be provided supplementary materials for review prior to course attendance in order to facilitate an interactive "flipped classroom" approach to team based learning.
This course is primarily targeted towards fellows in the specialties of Reproductive Endocrinology and Infertility, Pediatric Gynecology, Andrology and Male Infertility, as well as Pediatric and Adult Hematology/Oncology, Pediatric Endocrinology, Surgical Oncology and Radiation Oncology. Residents and early career faculty in Obstetrics and Gynecology, Urology, or Internal Medicine with a particular interest in oncofertility are also welcome to attend.
This year's course will be held virtually using Zoom. Breakout rooms and audience response polling will be used to achieve an interactive team based learning approach to the material. Due to the virtual format, registration will be free of charge.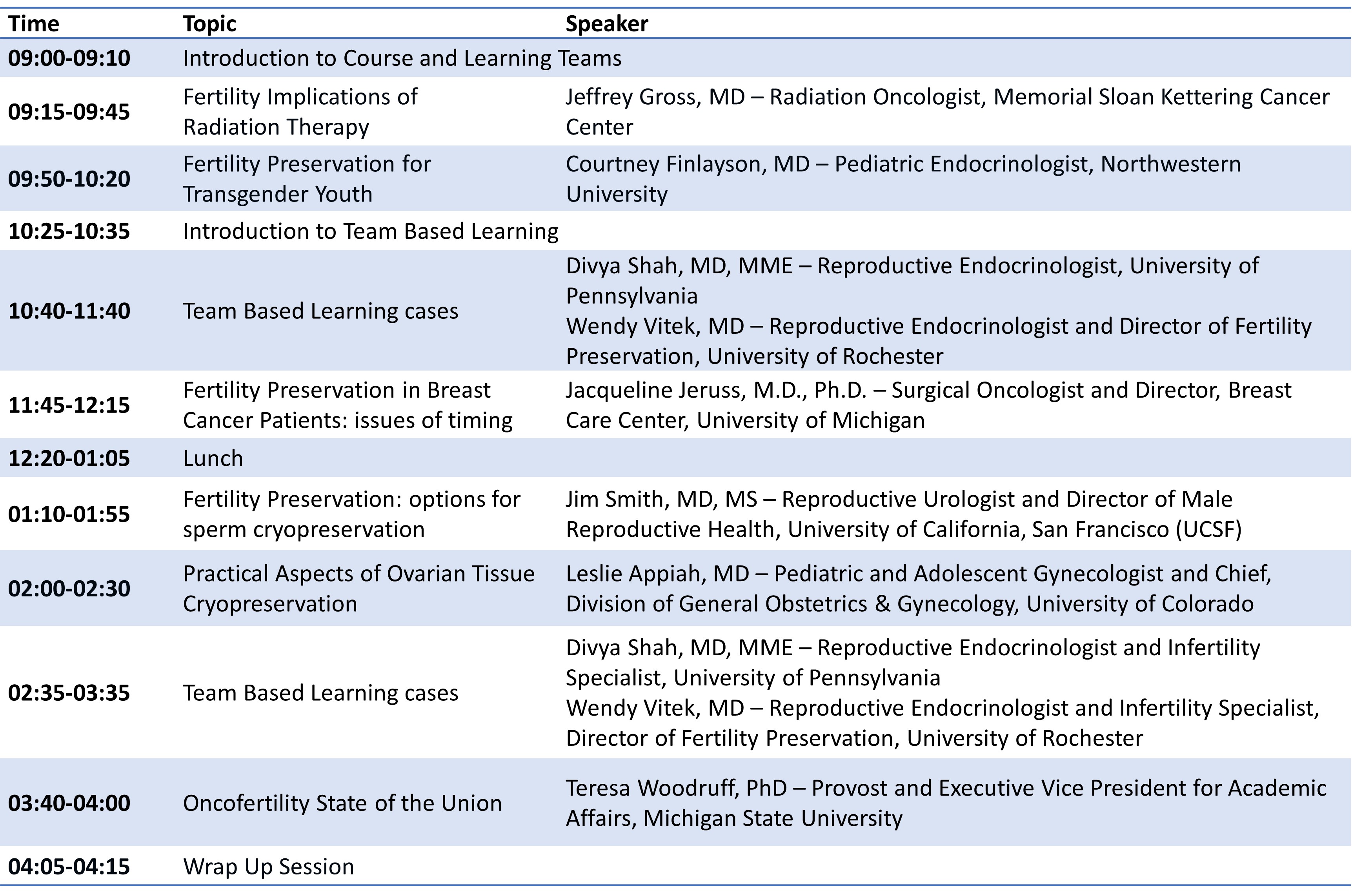 Registration has closed.
 Fellow Education Day_Nov. 9, 2021.pdf
Date:
Tuesday, November 9, 2021 – 9:00am

to

4:30pm EST
Recordings of Fellow Education Day, Nov 9, 2021: