Here at the Oncofertility Consortium, we are busy putting the final touches on the upcoming 2012 Oncofertility Conference: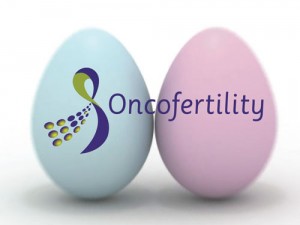 Dialogues in Oncofertility. At the conference, experts will discuss which cancer treatments are likely to damage later reproductive ability for men, women, and children and  new fertility preservation methods. At this year's sixth annual conference on September 27 – 28, 2012 in Chicago, IL, clinicians and scientists will discuss recent advances in oncofertility scientific and medical treatment.
The program for this two-day conference on fertility after cancer features translational and clinical research on fertility preservation, lessons learned from individual fertility preservation programs, a speech and special performance by the founder of the adolescent and young adult cancer advocacy group, Stupid Cancer, and a Keynote Symposium by Hamish Wallace, MD (Royal Hospital for Sick Children, Edinburgh). During the two days of the conference, more than 20 invited speakers from across the globe will present cutting-edge information to attendees.
Health care providers will be provided with CME or nursing contact hours at no additional cost. For more information or to register for the conference, visit the website at http://bit.ly/oncofert12 or email oncofertility@northwestern.edu. The 2012 Oncofertility Conference is funded by the NIH (Grant 5R13HD063248-03), and an unrestricted educational grant from Ferring Pharmaceuticals, Inc.
To learn more about fertility and cancer, visit SaveMyFertility.org and download the free iPhone app.