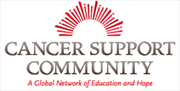 Did you know that some breast cancer patients do not receive information about breast reconstruction options at the time of diagnosis?  The Cancer Support Community (CSC) issued a survey to 840 women with breast cancer from July 14 – August 20, 2010; of these women, 762 were eligible for breast reconstruction and 43 percent reported that they did not receive information about breast reconstruction options during discussions about their treatment plans at the time of diagnosis. To be frank, I was very surprised by this outcome, especially with the amount of breast augmentation among celebrities and high profiled people that is frequently photographed and published in the mass media. Why are cancer patients at a disadvantage? What is going on?
According to the Cancer Support Community, the results unveil the gap in breast cancer treatment resources and the need for a trusted, validated, and widely available single resource for patients to use in order to make educated decisions about their treatment plans. Consequently, the CSC will be launching a new national program, Frankly Speaking about Cancer: Spotlight on Breast Reconstruction, which presents comprehensive information on breast reconstruction. The program was developed with the mission to promote patient empowerment using both in-person and web-based resources. Frankly Speaking about Cancer: Spotlight on Breast Reconstruction consists of three components: 1) 75 community-based patient education workshops that will be offered for free throughout the U.S. in 2011 and 2012; 2) a comprehensive patient education resource guide; and 3) multimedia education tools and online resources to provide women with breast cancer a dynamic forum to discuss breast reconstruction issues. This effort will fill the gap and address the need for breast reconstruction information for patients to utilize at the time of their diagnosis.
Similarly, the Oncofertility Consortium provides resources to empower both health care providers and cancer patients to address fertility preservation concerns at the time of diagnosis. Through our own experience, we have learned that even though cancer patients may decide not to pursue any fertility preservation methods, they appreciate and value being presented with the options that are available to them. The opportunity to make informed choices at the time of cancer diagnosis is a right that the Oncofertility Consortium and Cancer Support Community work to protect and strengthen.