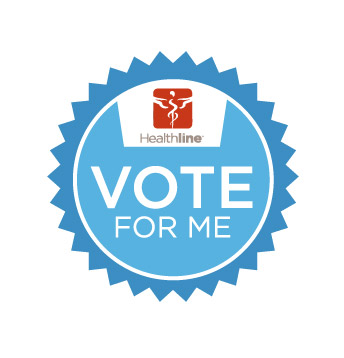 Information gaps are widely apparent in patient-physician relationships due to a multitude of factors.  Some patients are not interested or emotionally able to process information provided by the physician while certain physicians may not be comfortable discussing various options with their patients or feel that they are not appropriate candidates for a particular procedure.  Whatever the reason for the disconnect, healthcare providers and patients need to find a way to meet in the middle and discuss the difficult decisions and side effects of potential treatments.  Thankfully, the next chapter of Oncofertility Communication: Sharing Information and Building Relationships across Disciplines addresses these gaps in detail.  The authors, Allison Goetsch, Amber Volk, and Dr. Teresa K. Woodruff identify the three main gaps that have created an unmet need for fertility preservation: an information gap, a data gap, and an option gap in the chapter Genetic Counselors: Bridging the Oncofertility Information Gap.
The information gap involves the lack of understanding cancer patients have regarding the possible fertility side effects of their cancer treatment.  Unfortunately, many oncologists do not have the time to discuss future fertility options with patients because their immediate concern is on saving the life of the patient.  Oncology staff feel secure in their decision to withhold fertility information in the effort to quickly proceed with treatment along with the fact that they may not feel adequately educated on fertility preservation options and lack sufficient communication skills to counsel patients on this difficult decision.  With proper counseling, oncology providers would be adequately prepared to facilitate discussions on fertility preservation and post-cancer quality of life.  Without such counseling, patients may feel that oncology healthcare providers do not value their decisions regarding fertility preservation or support their desire to attempt a pregnancy following treatment.  Healthcare providers should never assume that they understand the fears, desires, or preferences of each patient.
With the increase in multidisciplinary cancer care programs, many patients and providers will thankfully have access to skilled genetic counselors.  The genetic counselors are medical professionals who have undergo extensive training in human genetics as well as psychosocial skills.  These psychosocial skills allow genetic counselors to provide much-needed emotional support to the patients, assess psychosocial situations, and provide mental health referrals as needed.  They offer patients a safe place to share concerns and help to reduce anxiety, enhance the patient's sense of control and increase the patient's understanding of their disease and options for testing and disease management.
As the authors addressed, the oncofertility information gap can be remedied with the implementation of a multidisciplinary approach to fertility preservation.  This includes not only giving patients access to fertility specialists and skilled oncologists, but offering them access to members of the team who can provide psychological support and counseling.  The National Comprehensive Cancer Network (NCCN) guidelines for young adult cancer recommend a genetic and familial risk assessment within the first 2 months after the start of treatment.  However, healthcare providers should refer young women to genetic counselors prior to treatment.  In doing so, genetic counselors will effectively bridge the oncofertility information gap.
We invite you to continue reading Oncofertility Communication: Sharing Information and Building Relationships across Disciplines and share your thoughts with your healthcare team and to view the Oncofertility Consortium's Virtual Grand Rounds featuring Dr. Angela K. Lawson discussing "Psychological Aspects of Fertility Preservation".