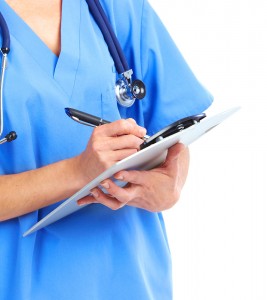 In 2006, the American Society of Clinical Oncology published recommendations that oncologists discuss fertility preservation with cancer patients. A recent survey, funded by the Oncofertility Consortium's pilot grant program, investigated pediatric oncologists' attitudes about fertility preservation and their patterns referring young people for fertility consultations. The results of this study are now available in the Journal of Assisted Reproduction and Genetics.
The article, "Results from the survey for preservation of adolescent reproduction (SPARE) study: gender disparity in delivery of fertility preservation message to adolescents with cancer," determined that disparities exist between the opinions of oncologists and their behaviors. While most of the responding oncologists agreed that fertility is a significant survivorship issue for them and their patients, less than half of the respondents refer 50% or more of their patients for fertility preservation consultations.
There are also significant differences in referral patterns for male and female patients. While 46% of the pediatric oncologists regularly refer male patients for fertility consultation, only 12% do the same for female patients.  The authors, Tobias Köhler, Laxmi Kondapalli, Amul Shah, Sarah Chan, Teresa Woodruff, and Robert Brannigan, speculate that one barrier preventing oncologists from referring patients to fertility specialists are gaps in their own fertility preservation knowledge.
As discussed previously on this blog, some of the other important barriers to fertility preservation care include time to treatment and the costs of fertility preservation. Since 93% of the respondents were pediatric oncologists, they must also deal with issues regarding underage minors who cannot legally consent to medical treatments. Instead parents must make decisions that may contradict the child's later wishes. One final issue raised by the authors is that many medical centers do not allow girls under age 18 to undergo many assisted reproductive technologies, such as embryo cryopreservation, due to ethical issues. Together, these barriers highlight the need to develop alternative oncofertility techniques.