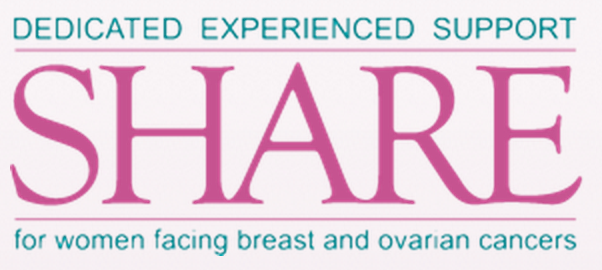 SHARE, a support group for women facing breast and ovarian cancer,  has some great free webinars coming up and all are invited to participate!
Metastatic Breast Cancer:  On Thursday, January 29, from 12:30 PM to 1:30 PM EST, Dr. Shari Goldfarb of Memorial Sloan-Kettering Cancer Center, will answer the question, "What's New in the Treatment of Metastatic Breast Cancer?" She'll describe how the research findings presented at last month's San Antonio Breast Cancer Symposium  are relevant for people living with metastatic disease.
Sign up for this free webinar here:
Coping with Cancer:  On Tuesday, February 3, from 6:00 PM to 7:30 PM EST, we present "Coping with Cancer: If Cancer is a Gift, What's the Return Policy?" Cancer psychologist Dr. Mindy Greenstein explores the balancing act of coping with cancer.
Sign up for this free webinar here:
Memoir Writing for those affected by Cancer: This special two-part webinar is presented by Abigail Thomas, author of A Three Dog Life and Safekeeping.
Thomas will offer tips on writing your story and will include an assignment for the second session to get you started. She teaches writing workshops and leads the Memoir Group at Kingston 's Oncology Support Program of the HealthAlliance of the Hudson Valley.
All affected by breast or ovarian cancer (including caregivers) are welcome. SHARE presents this series in collaboration with the Metastatic Breast Cancer Network (MBCN).
Register for both dates of this free series below:
Tuesday, February 17, 1:30 PM – 2:30 PM EST
Tuesday, February 24, 1:30 PM – 2:30 PM EST