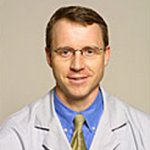 JOIN US! 
This Thursday, February 13th at 10am Central Time, the Oncofertility Consortium is proud to host our next Virtual Grand Rounds.  This presentation will be given by Dr. Robert E. Branningan and focus on Fertility Preservation in the Male: Optimizing the Delivery of Care.  Dr. Robert E. Brannigan is an Associate Professor of Urology, at Northwestern University.
To Attend Online:
On the day of the conference, login to participate beginning at 9:50 AM Central Time.

Login as a guest (you will not be given a login)
When asked for your name, please try to include your institution (for example: YourName@Northwestern) so we can identify you if you ask a question!
For technical assistance, please contact: Zoran Ilic at z-ilic@northwestern.edu (NOTE: Technical support is not available during the presentation)

Download the App to view this presentation on your iPad.
Test the computer you plan to use the day of the conference for compatibility.
To Attend in Person:
Come to the Robert H. Lurie Comprehensive Cancer Center, 303 E. Superior St., Suite 10-123, Chicago, IL 60611
View some of our previous Virtual Grand Rounds.