Fertility Preservation Society of India
Fertility Preservation Society of India
D-59 Defence Colony
New Dehli, 110 024
India

Fertility
Preservation Society of India is the first ever initiative by professional experts from India to promote science and practice of
fertility
preservation. The mission of the society is to increase awareness and educate reproductive medicine specialists,
oncologists
,
gynaecologists
, urologists, embryologists and the lay public about
fertility
preservation.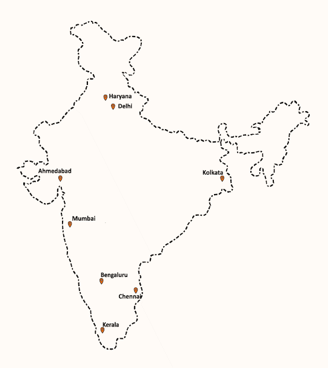 The Fertility Preservation Society (India) is a registered national non-government body started by a group of Reproductive Specialists concerned about the reproductive issues of young cancer survivors, patients suffering from medical illness that need gonadotoxic treatments and genetic issues that cause premature ovarian insufficiency. The society  was set up in 2014 to address the issue of oncofertility awareness amongst the medical community and cancer survivors in India. Cancer is on the rise in most countries and the 'National Cancer Registry of India' suggests that the annual number of patients who develop cancer in Indian is set to rise from about 9.79 lakhs in 2010 to 11.4 lakhs in 2020. Approximately 30%-75% males and 40%-80% of females face possible infertility as a result of their chemotherapy, radiation and surgery. Fortunately, survival rates have increased dramatically- 70-75%, if the diagnosis is made early. In cancer treatment the focus now is not only on extending life but on providing 'quality of life'. Fertility preservation techniques allow us to preserve the gametes of patients going through gonadotoxic treatment. Once gametes are preserved, an individual or couple can start a family at a time of their choice. Reproduction is the essence of life and the right of every individual. Having cancer or an illness that compromises fertility does not take away the desire to have a baby. Advances in knowledge of disease, newer and safer cytotoxic drugs and assisted reproduction technology have given us an opportunity to help these young men and women faced with a lifetime of sterility and despair. In India as in other Asian cultures being childless can lead to severe social ostracism. The need to provide fertility preservation therefore is critical. The practice of oncofertility (an amalgamation of cancer and fertility management) necessitates not only knowledge of ART and the associated Fertility Preservation techniques, but also an understanding of cancer treatment and its associated fertility risk. Keeping this in mind, the society is focused on dissemination of accurate information and skill acquisition through CME's, conferences and hands on workshops. The society is cognizant of the level of responsibility in dealing with young men and women who are battling death and yet looking for light beyond the darkness. We are proud to be a part of the 'Asian Society of Fertility Preservation'. The formation of the group was initiated by Dr.Nalini Mahajan (President- FPSI), Dr.Nao Suzuki (President -Japan Society of Fertility Preservation) and Prof. Sam Kim ( Past President of the International Society of Fertility Preservation).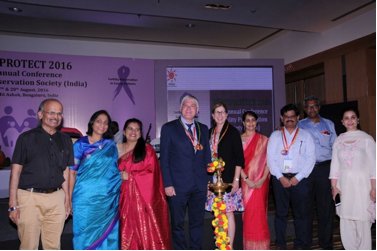 Aims and Objectives of the Society:
1.
To promote the Science and Ethical practice of Fertility Preservation in India.
2. To provide validated fertility preservation units so that patients get the right treatment in the right place. Validation of the units will be done in association with International experts. 3. To create awareness among the medical fraternity about the advantages of fertility preservation. 4. To hold conferences, meetings and discussions for dissemination of scientific information and advances in this field. 5. To create awareness in society in general and amongst affected patients and cancer survivors, of the possibility of preserving their reproductive potential. 6. To hold public awareness lectures to spread information on fertility preservation. 7. To associate with and help form cancer support groups in association with existing NGOs working in this area. (The society is associated with Can Support and Forum for Breast Cancer Awareness.) 8. To publish a scientific bullet twice a year in order to give scientific information. 9. To promote multi-disciplinary collaborative research. 10. To facilitate networking with doctors working in this field national and internationally. 11. To develop guidelines on fertility preservation for Indian patients based on International guidelines adapted to Indian conditions. 12. To advocate patient's rights.
https://www.youtube.com/watch?v=DlvxqWjuJlk
Address:
Fertility Preservation Society of India
D-59 Defence Colony
New Dehli, 110 024
India
Google Maps Directions
Target Age Group: Adult
Target Sex: Not sex-specific
Language: English