The Vilnius University Hospital Santariški Klinikos
The Vilnius University Hospital Santariški Klinikos
08410, Santariškių g. 1
Vilnius, 08406
Lithuania

Voluntary Oncofertility group in Lithuania was founded in the middle of 2014. Group founded by children hematologists dr. Goda Vaitkeviciene and dr. Jelena Rascon, scientist in oncology dr. Zivile Gudleviciene, urologists Ausvydas Patasius and Gilvydas Verkauskas and  gynecologist dr. Zana Bumbuliene. In 2014 Program for oncological patients fertility preservation started in National Cancer Institute of Lithuania (NVI), head of the program is dr. Z. Gudleviciene. Under the program ovarian and testicular tissues and sperm cells are cryopreserved and stored in the Biobank of NVI for the fertility preservation of cancer patients with solid tumors. In the beginning of 2016 fertility preservation service for hematological patients in Vilnius University Hospital Santariskiu Klinikos (VULSK) was implemented. In the Subdivision of Fertility Technologies all technologies are available: cryopreservation of sperm cells, oocytes, ovarian and testicular tissue.
Vilnius University Hospital Santariskiu Klinikos (VUHSK) 

VUHSK is one of the major hospitals in Lithuania encompassing the provision of medical care in almost all key areas. The activities of the VUHSK encompasses practical and scientific medicine, education of students and residents, continuing professional training of medical specialist. VUHSK is currently oriented towards five priority scientific and clinical activity trends: 1. Heart and vascular medicine; 2. Transplantology; 3. Oncohematology,  oncology and surgical oncology; 4. Radiology and nuclear medicine; 5. Children's diseases and rehabilitation. VUHSK has a staff of 5168 employees, including 331 doctors of medical science and 40 habilitated doctors of medical science. Annual provision of around 800,000 ambulatory consultations at VUHSK is witnessed. At the hospital of 2373 beds about 83,000 patients undergo treatment and some 30,000 complex operations are performed. VUHSK contains an extensive basis for specialist training and regular improvement of their skills. It has succeeded in creating the best conditions for medical students and residents enabling them to start immediate clinical studies since their third year of education. At VUHSK, heart, cornea, simultaneous, kidney, liver as well as relative and non-relative donor bone-marrow transplantations are performed. Even 85 percent of all organ and tissue transplantations in our country are carried out at the VUHSK. VUHSK possesses unique opportunities for diagnosis and treatment of various oncologic diseases and their complications. It sites the developed pathology service and powerful centres of radiology and nuclear medicine. In Lithuania the only VUHSK is involved in the provision of children's oncohematology and bone marrow transplantation services.
National Cancer Institute (NCI)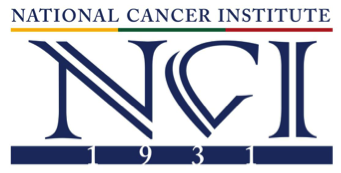 NCI – is the only special cancer treatment and research institution in Lithuania, which was established in 1931. In 2014 the Institute of Oncology Vilnius University was renamed into the National Cancer Institute. The mission of the NCI is to carry out international research in the field of oncology and to achieve results, which could improve cancer treatment efficiency and reduce mortality from cancer, to train scientists and highly qualified specialists, to strengthen the scientific potential and competitiveness of Lithuania in the European Research Area. NCI is one of the few in Eastern Europe whom the accreditation of the Organization of European Cancer Institutes was awarded in 2013 year. VULSK and NCI in 2016 joined the forces and common Center of Competence for oncogynecology and ART technologies will be established in 2017.
Contact Information:
Dr. Zivile Gudleviciene, MD, PhD
Senior Clinical Embryologist Vilnius University Hospital Santariškių klinikos Subdivision of Fertility Technologies Santariskiu 2, Vilnius, Lithuania, 08661 mobile +370 686 82417 email
zivile.gudleviciene@santa.lt
www.santa.lt
Dr. Zana Bumbuliene, MD, PhD
Obstetrician gynecologist Vilnius University Hospital Santariškių klinikos Department of Obstetrics and Gynecology Santariskiu 2, Vilnius, Lithuania, 08661 mobile +370 685 83123 email
zana.bumbuliene@santa.lt
www.santa.lt
In the common Center of Competences of
VUHSK
and
NCI
together all
services could be offered
:
| | | |
| --- | --- | --- |
| Service | VULSK | NCI |
| Egg (Oocyte) Banking | Available | Available |
| Embryo Banking | Available | No |
| Sperm banking | Available | Available |
| Ovarian Transposition | Available | Available |
| Ovarian tissue cryopreservation | Available | Available |
| Ovarian Shielding | Available | Available |
| Testicular tissue cryopreservation | Available | Available |
| Trachelectomy | Available | Available |
| Ovary transplantation | Developing | No |
| In vitro maturation | Developing | No |
| Testicular Sperm Extraction | Available | Available |
| Testis transplantation | Developing | No |
| Egg Donation | Planning | No |
| Emergency IVF | Available | No |
| Ovarian Suppression | Available | Available |
Address:
The Vilnius University Hospital Santariški Klinikos
08410, Santariškių g. 1
Vilnius, 08406
Lithuania
Google Maps Directions
Target Age Group: Not age-specific
Target Sex: Not sex-specific
Language: English