In the coming days and weeks, we will highlight different sessions of the upcoming Oncofertility Conference, Critical Conversations in Oncofertility: Pediatrics and Beyond and our wonderful speakers.
Today, we're sharing speaker bios for the Afternoon Panel Session on November 3, 2015 which focuses on clinical fertility preservation topics moderated by Bill Gradishar, MD from Northwestern University.
*********************************************************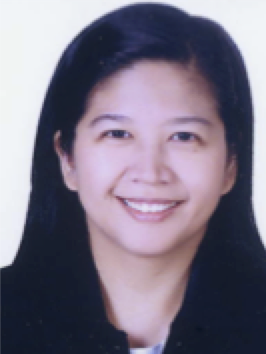 Yasmin Gosiengfiao, MD, Assistant Professor in Pediatrics-Hematology, Oncology and Stem Cell Transplantation, Ann & Robert H. Lurie Children's Hospital
Dr. Gosiengfiao is a pediatric oncologist at Ann & Robert H. Lurie Children's Hospital of Chicago and assistant professor of pediatrics at Northwestern University Feinberg School of Medicine. She is the founding director of the Fertility Preservation Program at Lurie Children's Hospital. She co-chairs the Pediatric Initiative Network of the Oncofertility Consortium National Physicians Cooperative. Her research interest includes pediatric solid tumors and fertility preservation.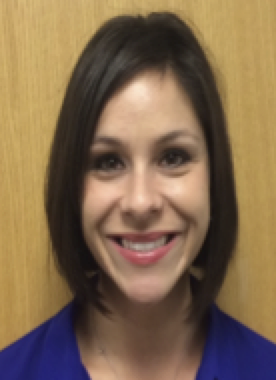 Olivia Jaworek Frias, RN, Patient Navigator, Cincinnati Children's Hospital Medical Center
Olivia Jaworek Frias is the Fertility Navigator at Cincinnati Children's Hospital Medical Center (CCHMC). Olivia received her Bachelor of Science in Nursing at The University of Akron and Master of Science in Nursing at Xavier University.  At Akron, she was awarded the Nursing Blake McDowell Academic Scholarship and The University of Akron Cross Country Captain Award. Following graduation, Olivia returned to her hometown in Cincinnati, she then began her nursing career on the inpatient oncology/hematology unit at CCHMC. Three years later she transitioned to the CCHMC Pediatric and Adolescent Gynecology Division. She has been a large contributor within the Comprehensive Fertility Care and Preservation Program as the Fertility Navigator.
Leslie Appiah, MD, Director of Oncofertility, University of Kentucky
Dr. Leslie Ayensu Appiah is board certified in Obstetrics and Gynecology with fellowship training in Pediatric and Adolescent Gynecology and expertise in Oncofertility. She is Associate Professor of Obstetrics and Gynecology at the University of Kentucky, Chief of the Division of Gynecologic Subspecialties and director of the combined Oncofertility Program at the University of Kentucky in Lexington, KY and Norton Healthcare in Louisville, KY. As director, she collaborates with oncologists and reproductive specialists to provide fertility preservation services and comprehensive reproductive care to patients with cancer diagnoses and chronic medical conditions requiring gonadotoxic agents. Dr. Appiah obtained her medical degree at the University of Texas Southwestern Medical Center at Dallas and completed residency training in Obstetrics and Gynecology at Sinai Hospital of Baltimore. She has received several teaching awards including the Johns Hopkins Excellence in Teaching Award and has been recognized for Excellence in Laparoendoscopic Surgery. Dr. Appiah completed an NIH BIRCWH scholars program in reproductive genetics at Baylor College of Medicine and was recently selected as an American Society for Reproductive Medicine (ASRM) Clinical Reproductive Scientist Training (CREST) Scholar. She completed a clinical fellowship in Pediatric and Adolescent Gynecology at Texas Children's Hospital. Prior to her appointment at the University of Kentucky Dr. Appiah co-developed and directed the Oncofertility program at Cincinnati Children's Hospital Medical Center where she served as Assistant Professor for 6 years. Dr. Appiah's areas of interest include fertility preservation, hormone replacement therapy, management of congenital reproductive anomalies, gynecologic care of adolescents with chronic medical illnesses, minimally invasive surgery and the surgical and medical management of endometriosis in adolescents. Dr. Appiah is well-published and regularly presents at national meetings. She is an active member of the Oncofertility Consortium, the North American Society for Pediatric and Adolescent Gynecology, the American College of Obstetricians and Gynecologists, the American Society for Reproductive Medicine, the Society for Reproductive Surgeons and the American Association of Gynecologic Laparoscopists.
Anna Franklin, MD, Assistant Professor of Pediatrics, MD Anderson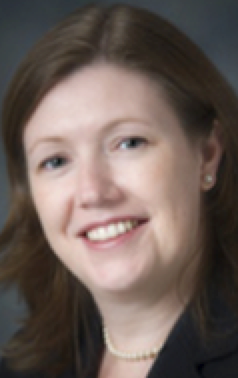 Anna R.K. Franklin, MD is an Assistant Professor in the Division of Pediatrics at M. D. Anderson Cancer Center.  She is a pediatric oncologist with expertise in hematologic malignancies and adolescent and young adult oncology.  In 2008, she started the Oncofertility Consultation Service at MD Anderson and currently serves as the Medical Director of the Pediatric Oncofertility Service. She is board-certified in Pediatrics, Pediatric Hematology and Oncology and Internal Medicine.