We're now less than a month away from the 9th Annual Oncofertility Conference, Critical Conversations in Oncofertility: Pediatrics and Beyond.  In the coming days and weeks, we will highlight different sessions of the meeting and our wonderful speakers.
Today, we're sharing speaker bios for the Morning Session of November 3, 2015 which focuses on advances in bench research and ends with our morning keynote, Dr. Charles Sklar.
*********************************************************
Teresa K. Woodruff, PhD, Director of the Oncofertility Consortium, Northwestern University
Presentation: Ovarian Follicle Development in vitro
Teresa K. Woodruff, PhD, is the Thomas J. Watkins Professor of Obstetrics & Gynecology, Feinberg School of Medicine and Professor of Molecular Biosciences, Weinberg College of Arts and Sciences. She received her PhD from Northwestern University in 1989. As a reproductive endocrinologist, Dr. Woodruff has spent the better part of her research career focusing on female reproductive health and infertility. To that end, she was made Chief of the newly created Division of Fertility Preservation at the Feinberg School of Medicine. Combining this effort with her work on two R01 NIH grants, a P01 grant and core facility, and her work as the director of two NIH funded center grants: The Center for Reproductive Research (P50) and the Oncofertility Consortium ® (UL1), Dr. Woodruff has established a team of oncologists, fertility specialists, social scientists, educators and policy makers to translate her research to the clinical care of women who will lose their fertility due to cancer treatment. To describe this effort, she coined the term oncofertility, and she has co-edited four books on the topic (Oncofertility, 2007; Oncofertility: Perspectives from the Social Sciences and Humanities, 2010; Oncofertility Medical Practice: Clinical issues and Implementation, 2012; Oncofertility Communication: Sharing Information and Building Relationships across Disciplines, 2014).
Find Dr. Woodruff on the web at: http://www.woodrufflab.org, oncofertility.ciesadevelopment.com, http://www.myoncofertility.org, http://www.womenshealth.northwestern.edu, https://whr.northwestern.edu, http://whsp.northwestern.edu, http://savemyfertility.org
Mary Zelinski, PhD, Associate Professor of Obstetrics & Gynecology, Oregon Health & Sciences University
Presentation: Advances in Vitrification of Ovarian Tissue and Follicles in Primates
Dr. Zelinski received her B.S. from the University of Wisconsin-Madison, and her M.S. and Ph.D. from Oregon State University. She received post-doctoral training at the Oregon National Primate Research where she is currently an Associate Scientist in the Division of Reproductive & Developmental Sciences, and Associate Professor in the Department of Obstetrics & Gynecology, Oregon Health & Science University.
Her research centers on understanding the development and function of primate ovarian follicles. Her experience with nonhuman primates as pre-clinical models for infertility and contraception related to women's reproductive health spans over two decades. She is currently developing ovarian tissue vitrification and follicle culture as novel options for female fertility preservation. She is a four-time recipient of the American Society for Reproductive Medicine
Scientific Program Prize, which highlights the importance of nonhuman primate studies for clinical application. She has been an invited speaker at many national and international meetings, has numerous manuscripts in peer-reviewed journals, and served as Secretary, Program Chair and on the Board of Directors of the Society for the Study of Reproduction from which she received the Distinguished Service Award in 2014. She also directs and participants in science outreach activities for students and adults.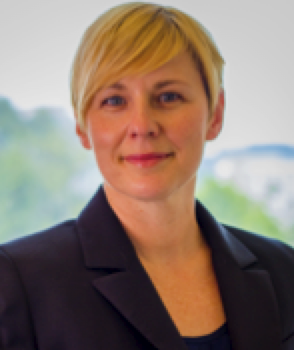 Amander Clark, PhD, Professor and Vice Chair of Mollecular Cell and Developmental Biology, University of California Los Angeles.
Presentation: Female IPS to Germ Cells  
Amander Clark, PhD is Professor and Vice Chair of the Department of Molecular Cell and Developmental Biology, Director of the Embryonic Stem Cell Derivation laboratory and Key member of the Eli and Edythe Broad Center of Regenerative and Stem Cell Research at the University of California Los Angeles. Dr. Clark's work is focused on the use of pluripotent stem cells to understand the cell and molecular basis of human reproduction and embryo development, with a focus on germline epigenetic reprogramming. Dr. Clark's laboratory is funded by the Eunice Kennedy Shriver National Institute of Child Health and Human Development, the Concern Foundation and the Alternatives Research and Development Foundation. Dr. Clark is a recipient of a Young Investigator Award from the Lance Armstrong Foundation, a Research and Career Development award from STOP Cancer, and a Young Investigator Award from the International Society for Stem Cell Research. Dr. Clark is a member of the Hinxton Group, an International consortium of scientists, ethicists and policy makers for the use of pluripotent stem cell derived gametes and the convergence of gene editing technologies and stem cell science.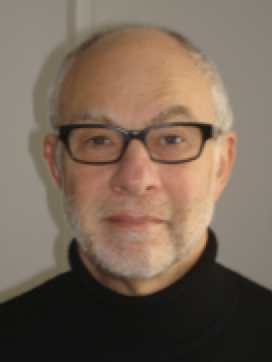 Charles Sklar, MD, Director of MSKCC Long-Term Follow-up Program, Memorial Sloan Kettering Cancer Center
Presentation: Endocrine, Metabolic and Reproductive Outcomes in Survivors of Childhood Cancer
Dr. Charles Sklar graduated from the University of Southern California School of Medicine. He did his general pediatric training at the Children's Hospital of Los Angeles and completed specialty training in pediatric endocrinology at the University of California, San Francisco Medical Center. Dr. Sklar is currently the Director of the Long-Term Follow-Up Program, an Attending Pediatrician and full Member, Department of Pediatrics, Memorial Sloan-Kettering Cancer Center, and Professor of Pediatrics, Weill Cornell College of Medicine, New York City. He has a long-standing research interest in the endocrine, metabolic and reproductive complications of cancer therapy in survivors of childhood cancer. Areas of particular interest have included the late complications seen in survivors of stem cell transplantation and gonadal function and reproductive outcomes in survivors. He is a founding investigator and member of the Executive Committee for the Childhood Cancer Survivor Study, a landmark study funded by the National Cancer Institute that is tracking some 24,000 survivors of childhood cancer treated in North America. Dr. Sklar has authored more than 200 peer reviewed articles, chapters, and reviews.