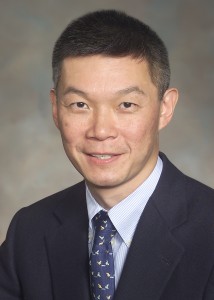 The Oncofertility Consortium is proud to announce that Robert M. Wah, MD, reproductive endocrinologist, ob-gyn, and president- elect of the American Medical Association (AMA), will be speaking at the 2013 Oncofertility Conference on the evening of September 9th. Dr. Wah practices and teaches at the Walter Reed National Military Center in Bethesda, MD, and the National Institutes of Health. As division head and vice chairman of the Navy's largest ob-gyn training program, Dr. Wah was voted Teacher of the Year by his residents, and his group started the first military IVF program on the West Coast. He has served on the faculties of the Harvard Medical School, the University of California, San Diego, and the Uniformed Services University of the Health Sciences. A member of the AMA House of Delegates for 17 years, Dr. Wah has served as chair of the AMA Council on Long Range Planning and Development. He was elected national chairman of the Junior Fellows of the American College of Obstetricians and Gynecologists (ACOG), before being elected chair of the AMA Young Physicians Section.
The AMA just adopted a new policy supporting coverage of fertility preservation for cancer patients. The guidelines from the National Comprehensive Cancer Network and the American Society of Clinical Oncology are both definitive – infertility as a side effect of treatment must be discussed, and fertility preservation should be offered to anyone whose fertility may be compromised by the treatment being offered. Nonetheless, without routine insurance coverage, these guidelines can be an impracticable recommendation for many.
Last July, the Michigan delegation to the AMA presented Resolution 114, asking the AMA to support payment for and lobby for appropriate federal legislation requiring coverage for fertility preservation when cancer treatments may cause infertility. After hearing impassioned testimony from the Michigan delegation and multiple other delegations including medical groups at the intersection on cancer and fertility, the resolution was accepted by the AMA. Dr. Wah will give his perspective on the recent approval of Resolution 114 at the evening reception on Monday, September 9th. You can read more about Resolution 114 HERE.
Registration is still open for the 2013 Oncofertility Conference so please stop by our conference website and register today, and participate in one of the most anticipated reproductive health events of the year!