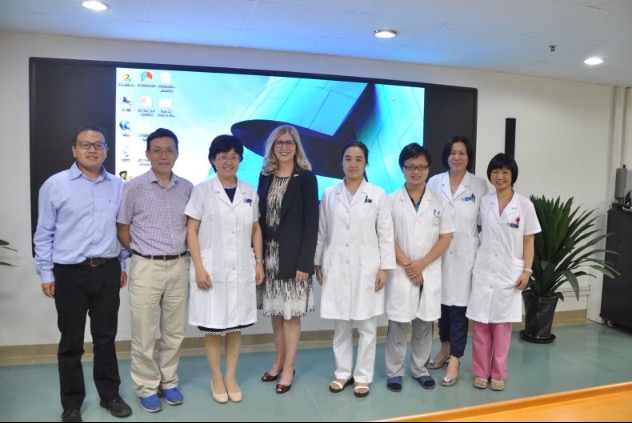 Dr. Teresa Woodruff and Dr. Shuo Xiao attended the 17th International Congress of Endocrinology held conjunction with the 15th Annual Meeting of Chinese Society of Endocrinology from August 31 to September 4, 2016 in Beijing, China.
During their time there, they visited several places to talk about the fertility preservation in China and also the potential collaboration with Oncofertility Consortium and the Global Partners Network.
First, they visited the Reproductive Medicine Center at the Peking University 3rd Hospital, which is the largest IVF center in China and performs more than 25,000 IVF cases per year. During their visit, Dr. Teresa Woodruff talked about Oncofertility in US, and discussed the potential collaboration with Dr. Jie Qiao, the director of Reproductive Medicine Center at the Peking University 3rd Hospital.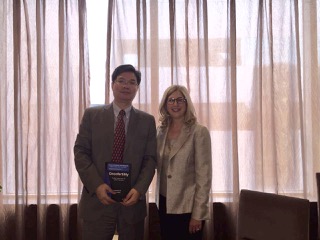 They also visited the National Health and Family Planing Commission of the People of Republic of China. Dr. Junda Zhang, the director of Department of China Health Human Resources, introduced the development of fertility preservation in China. Dr. Zhang said that more and more cancer patients are aware of the importance of saving their fertility for future pregnancy and endocrine function restoration, and he welcomed Dr. Woodruff and her team to collaborate with hospitals and research institutes in China.
The trip concluded with a round table discussion with Dr. Xiangyan Ruan, the head of Endocrine Department. Dr. Ruan and her colleagues are one of the first groups in China working on fertility preservation. In fact, they just have their first ovarian tissue transplant surgery done on September 9th, which shows very exciting promise for their future!