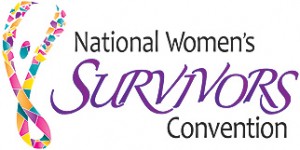 There are nearly 7 million women survivors in the United States, 54.7% of all cancer survivors. These facts highlight the need to move survivorship education into the forefront of the conversation about cancer and thus, the Women Survivors Alliance (WSA) was born – created by women survivors, for women survivors. The WSA is an all-volunteer Nashville-based, non-profit organization founded in 2011, providing survivorship support to women who have moved beyond treatment. The WSA helps women transition into survivorship by helping them restore a sense of control, and by providing the tools necessary to take care of the whole person so that they can achieve true survivorship with a fulfilling, promising, and cancer-free life.
The WSA has undertaken a national call to action to relieve the burdens of survivorship issues on women, their families, and by extension, society as a whole. The alliance was created to establish a network where women affected by cancer can find their voice, improve their quality of life, embrace their new normal, and help others. Survivorship, and the recognition of the many challenges survivors face following treatment, is becoming an important issue in the world of cancer.
As many of our readers know, survivorship touches all aspects of a person's life – from physical, financial, career and insurance related issues to emotional, self-esteem/self worth concerns, and family dynamics. To address these issues, the WSA hosts the annual National Women's Survivors Convention (NWSC). The only national women survivors' celebration of its kind, the NWSC works in partnership with cancer organizations from all over the country to bring the best information and programs available to women survivors and their co-survivors. Women from across the country and around the world will come together to celebrate their survivorship by connecting, convening, sharing, learning, and thriving.
This year, the NWSC will be held in Nashville, TN, at the Gaylord Opryland Resort, Thursday, August 22, through Sunday, August 24.  It is a three-day, one-of-a kind experience for women survivors of all types of cancer, offering a high energy, entertaining, and content-rich experience. This event is comprised of interactive educational workshops, spa makeovers, the latest in clinical research for women's cancer treatments, and inspirational cancer survivor keynotes. Our very own, Dr. Teresa Woodruff, will be leading an empowerment session at the Convention entitled, "High Risk Cancer," that is not to be missed!
The cost to attend this fun and informative event is $139. That includes the main stage presentations, panels, Empowerment Sessions, the Red Carpet Live! Pajama Party, the Survivor Chef Challenge, and "Heeling" for Survivors Fashion Show. The Saturday night Salute to Survivors All Star Concert being held at the Grand Ole Opry is an additional $36. For more information and to REGISTER for the NWSC, please click HERE.