The 2014 Oncofertility Consortium Conference is less than a month away! We're excited to introduce Dr. Daniel Green from St. Jude Children's Research Hospital. His talk "Fertility and Pregnancy Outcome After Childhood Cancer" will be the culmination to our exciting morning session on day 1 of the conference.
Here is Dr. Green's bio: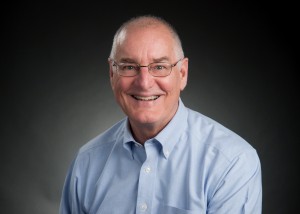 Dr. Daniel Green is a Member in the Department of Epidemiology and Cancer Control, where he is the Director of the Consortium for Pediatric Intervention Research. He has a secondary appointment in the Division of Cancer Survivorship, Department of Oncology, where he spends 10% of his time providing clinical services for patients in the After Completion of Therapy Clinic.  Prior to coming to St. Jude Children's Research Hospital in January 2008, Dr. Green was a member of the Department of Pediatrics at Roswell Park Cancer Institute, Buffalo, New York and  Professor of Pediatrics, School of Medicine and Biomedical Sciences, University at Buffalo, State University of New York, Buffalo, New York. Dr. Green was the Chair of the National Wilms Tumor Study Group from 1990 – 2000 when it was merged with the three other pediatric cooperative groups to form the Children's Oncology group.
Dr. Green's research interests include identification of adverse effects of treatment for childhood cancer on fertility and pregnancy outcome, which is facilitated by both his involvement as head of the Fertility/Reproduction Working Group of the Childhood Cancer Survivor Study and the National Wilms Tumor Study Long-Term Follow-Up Study, identification of risk factors for anthracycline cardiomyopathy, and evaluation of screening strategies for evaluation of survivors of childhood and adolescent cancer.  He is interested in the interaction between genetic and exposure variables in the occurrence of post-therapy infertility.  Dr. Green organizes a conference on late effects of treatment for children and adolescents for cancer every two years.
There's still time to register for the 2014 Oncofertility Consortium Conference!! Click here for more details.