This is the second part of our interview with Fertile Action, a group that provides financial support for young cancer patients looking to preserve their fertility. Read the first blog on Fertile Action and enjoy this second one.
_________________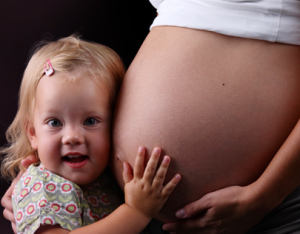 OC: How do you work with the larger cancer community of researchers, health care providers, and advocates?
FA: Fertile Action believes in the collaborative model and formed the Fertile Action Network to seamlessly connect researchers, providers and advocates who are FANs of cancer survivors becoming parents. By placing ourselves at the vortex of this model, we are able to provide the best patient care, at the most affordable prices, while helping recruit research participants. We also direct survivors to other advocacy and support organizations, as we believe survivors are best served when they are quickly made aware of all their available options.
Fertile Action also participates annually in the American Society of Reproductive Medicine's (ASRM's) annual conference, The European Society of Human Reproduction and Endocrinology's (ESHRE's) conference and the International Society of Fertility Preservation's conference. We gather the most relevant research straight from the scientists and translate the findings into patient and survivor terms.
We are most excited about our affiliation with the Oncofertility Consortium as the cutting edge research the consortium is conducting is advancing oncofertility for pediatrics and young adults quickly. We are able to model our patient navigation after their ground-breaking methodology. We are also able to collaborate on educational events, recruiting efforts and patient support.
Together, we make a bigger difference.
OC: Patients who have to begin cancer treatment soon but would like to preserve their fertility can apply to Fertile Action for financial aid. How do they apply and how long does it take?
FA: Fertile Action has an automated patient application and pre-approves patients immediately. They are then officially approved once we receive an electronic signature from their oncologist confirming their diagnosis of cancer or diagnosis of the BRCA1 or 2 genetic mutations. WE APPROVE ALL PATIENTS AND SURVIVORS REGARDLESS OF THEIR PAST FINANCIAL HISTORY. We ask for a statement of financial need as we are often able to advocate for even more support from our providers in severe cases.
http://fertileaction.org/resources-help/financial-aid/
We will launch on online application for our egg donation and surrogacy grants program in January 2012.
OC: How can survivors stay involved after treatment?
Fertile Action is developing an individual membership for our Fertile Action Network. Since we are the only non-profit providing financial navigation services for third party reproduction post cancer treatment, we recommend survivors connect to us on Facebook.com/fertileaction and Twitter @fertileaction, as well as sign up for our newsletter. That way, when they are ready to start their family, they will know exactly where to find us!
______________
We would also like to thank Fertile Action for helping us advance oncofertility research with their recent blog post on the FIRST Registry for cancer survivors. Are you a cancer survivor? Help researchers study and prevent treatment-induced fertility loss by joining the FIRST online fertility registry for survivors like you!