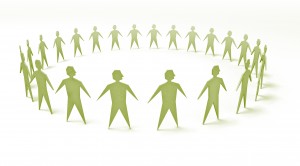 The Cancer Legal Resource Center is a national program that provides information to cancer patients and professionals. This past Friday, the organization held a conference in Chicago, IL to discuss recent advances in cancer rights and treatments. Patients, providers, and advocates from more than 12 states attended the event. Topics included Health Insurance and Health Care, Cancer Advocacy, and Stress Management. Many speakers also emphasized how younger patients are affected by cancer. For example, cancer patients and survivors often age out of their parents' health insurance policies before they can gain their own insurance.  Monica Fawzy, Esq., an attorney at the Cancer Legal Resource Center, described how the Health Care Reform Act is helping these young people. We will be addressing these issues, and others raised at the conference, over the next few weeks.
At the conference, a panel of speakers also discussed specific issues on Young Adults with Cancer. The panel was comprised of Jordan Parks, a Program Manager at Livestrong, Tiffany Sirikulvadhana, a Staff Attorney at the Cancer Legal Resource Center, and our very own Shauna Gardino, a Clinical Research Coordinator here at the Oncofertility Consortium. The group addressed treatment-induced infertility and legal changes that prevent discrimination of young cancer patients.
The Cancer Legal Resource Center will be hosting another Cancer Rights Conference this fall in Los Angeles, California. It will take place on October 8 at Ronald Regan UCLA Medical Center. Registration for this event is open now.