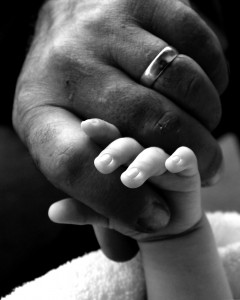 In 2010, the American Cancer Society estimates that more than 135,000 people under age 45 will be diagnosed with cancer. Though cancer treatments, such as chemotherapy and radiation, can destroy fertility, medical treatments can prevent fertility loss for many people. The Oncofertility Consortium is working to develop fertility preservation for every single woman, man, and child diagnosed with cancer.
How do people pay for these fertility preservation treatments? In a perfect world, the same health insurance that covers cancer treatment would also pay for fertility preservation. Many cancer patients do get their fertility preservation treatments covered by insurance, often with the help of patient navigators and medical advocates.
However health insurance may not cover fertility preservation for all people. As fertility preservation is prohibitively expensive to many people, some women find that they must decline treatment. This happened to Tamika Felder, the founder of Tamika & Friends, who we wrote about a few weeks ago. Like us, she believes that nobody should lose their fertility over financial issues.
Fortunately, some payment options are available to patients who cannot afford fertility preservation on their own. Sharing Hope is one program that provides financial assistance to qualifying cancer patients trying to preserve their fertility. Through partnerships with a pharmaceutical company and many reproductive endocrinologists, Sharing Hope provides discounted fertility drugs and procedures to cancer patients.
In addition, local fertility preservation centers may wave fees for oncofertility patients. Patient navigators at the FERTLNE have experience reducing costs for patients. As more cancer survivors tell their success stories of fertility preservation, financial assistance will also increase. By combining scientific research with patient empowerment, we can provide all cancer survivors with the ability to have their own biological children.