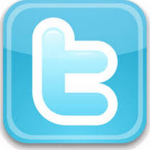 Recently, Mashable featured Jenna Benn in a wonderful article: Wedding, Career, Chemo: When Cancer Derails the Millennial Dream.  Jenna Benn is a patient of the Robert H. Lurie Comprehensive Cancer Center at and a wonderful friend and supporter of the Oncofertility Consortium.
Due to the interest and response to her article, Mashable has organized an Adolescent Young Adult Twitter chat today, March 28th from 12:30-1:30pm central time.  Please use hashtag is #YACancer when responding to any questions generated during the chat or re-tweeting to your followers.
Please join us TODAY at 12:30-1:30pm CST for the Mashable AYA Twitter chat about cancer and the millennial generation!