Below is a guest post by Oncofertility Consortium favorite and cancer survivor extraordinaire, Jenna Benn. Jenna is a young adult Gray Zone Lymphoma survivor, who preserved her fertility prior to beginning her cancer treatment in 2011. In the excerpt below, she writes about her experience as a cancer survivor, and shares some exciting news about an upcoming event being held in Chicago this April.
By Jenna Benn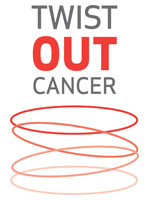 Over the last two years I have spent a great deal of time connecting with other cancer survivors to learn about their unique experiences in managing their illness. Some of of these survivors describe feelings of isolation, loneliness, ostracism and misunderstanding, whereas others describe unprecedented love and support.  Some survivors describe their experiences as colored by profound loss and repeated victimization where as others describe it as a journey filled with countless blessings.
What is clear, is that there is not one cancer narrative- not one coping strategy- nor one particular model patient experience we can look to to mimic or follow. Our experiences- our narratives-our reflections on what was and what is-is so deeply personal. And perhaps our experiences and the way we choose to describe them-are influenced by where we stand. Are we recently diagnosed- currently in treatment- recently relapsed or post treatment? The options are endless and the words we choose  to describe our stories, can quickly change depending on where we are at.
In my case, with little to no statistics or research to explain my diagnosis and treatment regimen, I realized early on that I felt empowered by writing my own story. Writing became my primary coping mechanism for how to navigate an experience that was traumatic, chaotic, yet undeniably mine. As I felt increasingly lonely and isolated I was deeply concerned that I would eventually lose my own voice. There were times when I appeared silent, but I was really screaming. And there were times when I was screaming yet struggling to speak.
Read the rest of the article.